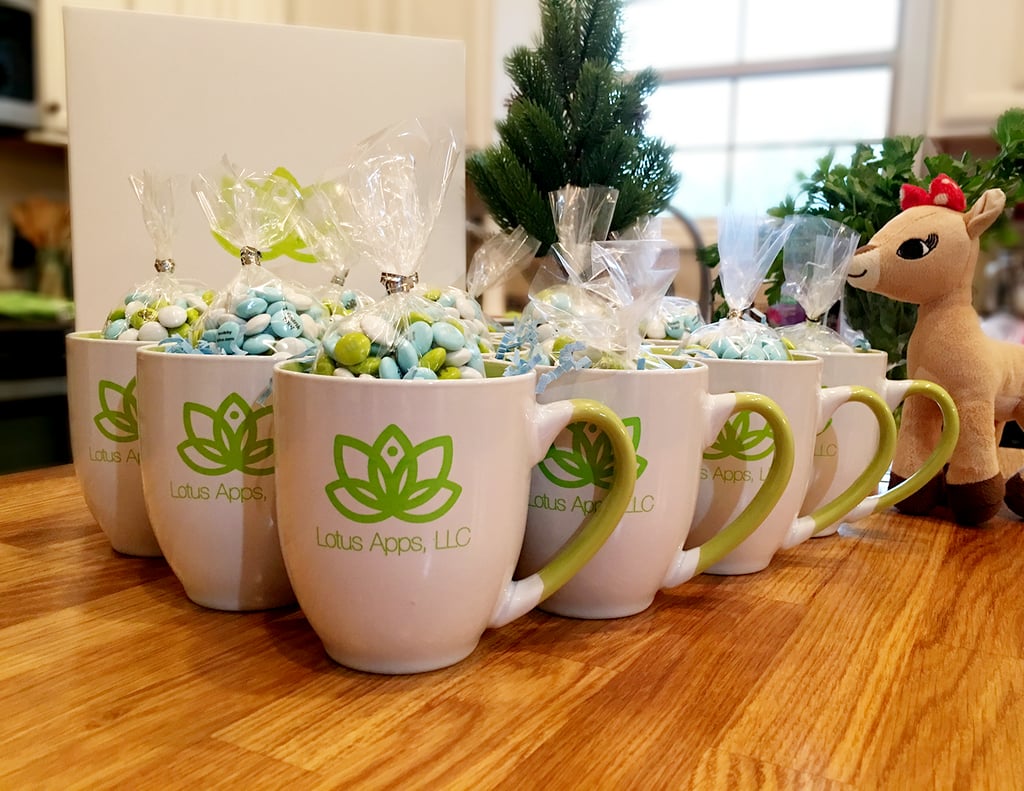 This year at Lotus we wanted to do something really special and unique for our clients. We wanted it to say thank you, whilst also giving a little insight of the company, something that showed who we are. We decided to craft gift boxes to show how we put thought and feeling into our work and ever detail of our design, marketing and development process.
We had custom mugs and candy made for the enjoyment of our clients.
The boxes and cards were stamped.
Chad had the best handwriting and wrote with a calligraphy pen.
We laid it all out. Put in a few business cards and our newest clients even got their welcome T-Shirts.
We hope all of our clients enjoy their hand crafted holiday boxes. We would like to thank them for trusting us with building their businesses and crafting custom solutions to meet their needs. Here is to a wonderful 2017!